I'm taking a break from my normal rantings about books and video games to let the English Muffin Power Hour community know that the NFL is a mere 43 days away! That also means that Iron Dirigible football is right around the corner. Most importantly, this means that all the stuff I meant to write about last year is finally current again! I'm very excited about proving, with math, how terrible Bean is at fantasy football. Also, my beloved Braves made headlines today by trading for Ryan Dempster. Dempster is currently leading the entirety of Major League baseball in ERA. The only thing I dislike about this trade is that we gave up a 22 year old for a 35 year old, and we made a deal with Theo Epstein. Historically, that means that Delgado will become some kind of a superstar. Even so, the Braves have a very real shot of winning the division this year and Dempster has very solid numbers, even without this year's phenomenal work.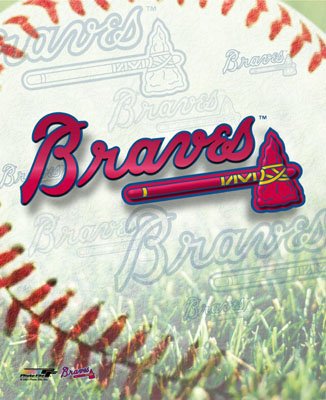 If you mention "Braves", I have to stop what I'm doing and talk about them. It's a real problem.
My favorite thing about this deal is it means we can take Jurjjens out of the lineup until he gets his head on straight. Jurrjens got shellacked in his last two starts and the Braves blew an excellent opportunity to steal momentum from the division leading Nationals this weekend. Now that they've added Dempster to the rotation and Ben Sheets has returned from the grave to pitch like Cy Young contender that he was three years ago, the Braves have a really strong rotation. Hudson, Sheets, and Dempster are all good enough to be the #1 pitcher on your average ball club, and the Braves have put them all in one line up. The last team to do that was the Philadelphia Phillies and look at where it got them! They failed to win a World Series and then imploded the next year from injuries and old age! Bad example, but it's not like players turn to garbage as soon as they join the Braves. Look at Dan Uggla or Mark Teixeira or OH MY GOD WE'RE DOOMED!!!!
I mean, optimism! Ignoring the almost supernatural level of bad mojo this deal has, I really like it on paper. But at the end of the day, our best pitchers are 37, 35, and 34. However, it's been 7 years since the Braves won a division title. They haven't been to the World Series since 1999. They haven't won a game in the World Series since 1996. They haven't even advanced past the first round of the playoffs since 2001. They haven't even won two games in a single postseason since 2004! My point is maybe the Braves should try to win today for a change.
We need to go back to what works: karate kicking people in the face.
P.S. What I mean to say is, in short, there will be a good deal more talk about baseball and football on the blog. I will share my thoughts on the Hunger Games... somehow.